Meet our new Documentation approach! Developing extensions we always considered a well-designed extension when no documentation is needed at all. At the same time a scale and complexity of products may vary and documentation can be very helpful to explain a concept and options for different layouts and configuration options.
Our decision was to build a space where user can browse and read peculiarities of products with the best comfort and tools. We came up with an idea to make it a unique environment with its own design to help focus on documentation only. New system has a public access to all its content. There are 2 ways to get into documentation space: product landing page or a Client Section -> Products area Documentation link.

Left-side contents menu and top search bar are the main navigation tools, while right-side document menu helps navigating through the document. Contents menu is built as a topic tree where each node is a document. All components, modules and plugins that are included in a product have their own pages. Top search helps to filter content by a word or phrase.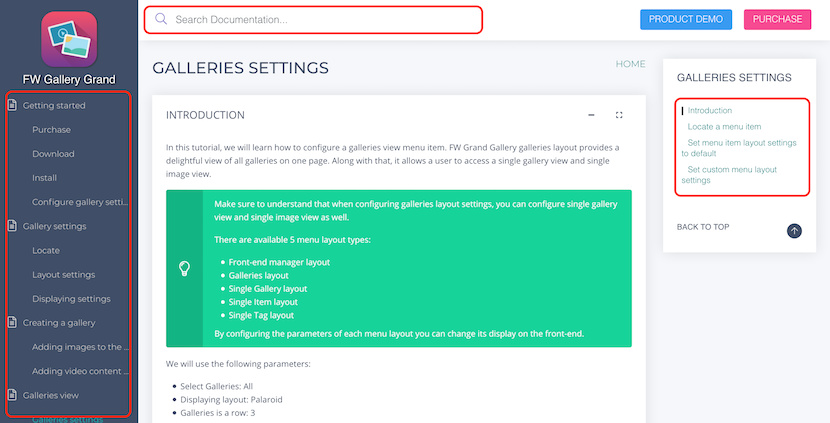 Document area is broken into separate blocks for the ease of scanning to find the right information with a side menu that helps navigating through the blocks. Every block has extensive markup elements to make documentation reading easier and intuitive.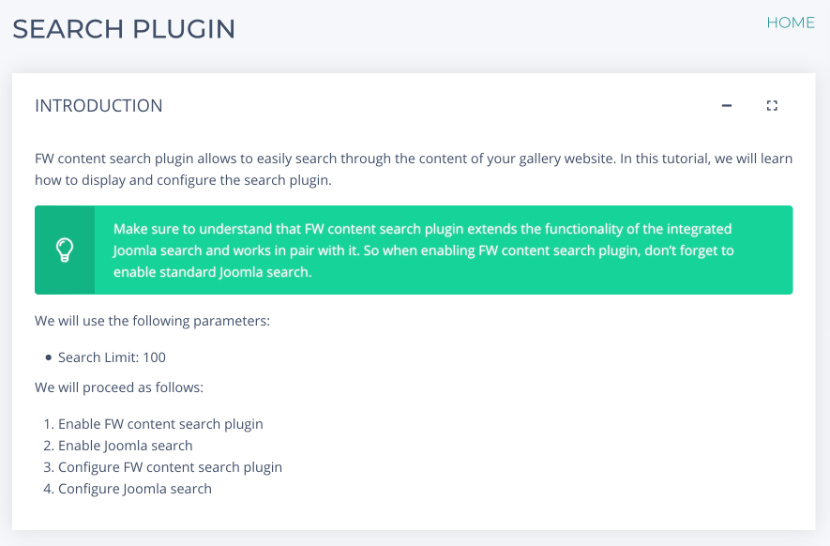 We added some interactive elements like Ask a question form to clarify information on the page or ask for additional information which was not provided. Was this article helpful buttons would allow us to evaluate if provided content was relevant or needs an update or replacement.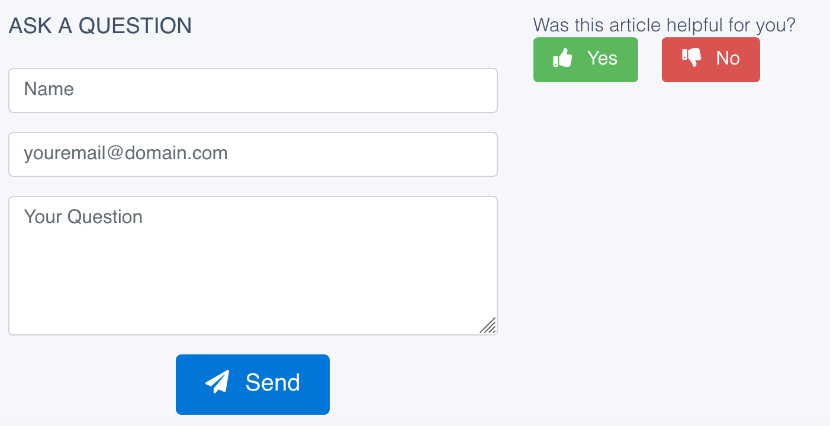 We hope you enjoy our new documentation system and will find answers to your needs easily. In case you don't don't hesitate to use Ask a question form for communication. You are very welcome to share your impressions from using documentation by leaving a comment below or sending a message via Support in Client Section.