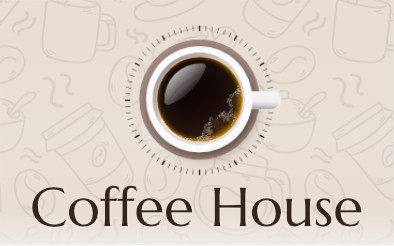 Coffee House inspired design with coffee palette colors and font that helps to create right atmosphere for a coffee menu.
Release date:
03 June 2022
Requires:
FW Food Menu 5.0.x or higher
All Features
Coffee shop design
Coffee shop inspired design and colors for category list and menu items layouts. All other elements that come with add-ons are included and designed as well.
FWFM Coffee House
Product Change Log
Version 3.1.0 (

Minor

)
released on 31 Aug 2021, 1 modification
Updates
Complete theme overview and update to work with all available configuration settings for desktop and mobile layouts.
Version 3.0.1 (

Maintenance

)
released on 05 Aug 2021, 2 modifications
Updates
Responsive update for menu items on small screens.
Site meal style update for center alignment setting.
Version 3.0.0 (

Major

)
released on 08 Feb 2021, 2 modifications
New features
Joomla! 4.0 compatibility. Add-on will only work with FW Food Menu v4.0 or higher!
Updates
Full context help review and update.
Version 2.0.0 (

Major

)
released on 24 Dec 2020, 1 modification
New features
Completely revised version with meals and category design update.
Version 1.1.0 (

Minor

)
released on 17 Sep 2020, 2 modifications
New features
- Integration into new component to work in unified admin system with improved context help.
Updates
- Updated language constants to match new concept.
    © 2007 - 2022 Fastw3b LLC
Joomla! name is used under a limited license from Open Source Matters in the United States and other countries. Fastw3b LLC is not affiliated with or endorsed by Open Source Matters or the Joomla! project.