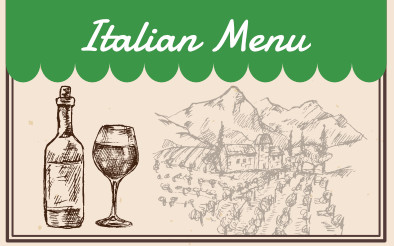 Design inspired with Itialian menu stylimg and colors. Will look authentic with any Pizza & Pasta meals menu. Traditional colors palette and selected fonts help to bring some Italian touches to menu design. Has special design for Promo badges which would become available with Promo plugin and promo badges switched to Text Badges.
Release date:
03 June 2022
Requires:
FW Food Menu 5.0.x or higher
All Features
Italian design
Italy inspired design and colors for category list and menu items layouts. All other elements that come with add-ons are included and designed as well.
FWFM Italian Restaurant
Product Change Log
Version 3.0.1 (

Maintenance

)
released on 05 Aug 2021, 1 modification
Updates
Big responsive review for meals and categories site layouts.
Version 3.0.0 (

Major

)
released on 08 Feb 2021, 1 modification
New features
Joomla! 4.0 compatibility. Add-on will only work with FW Food Menu v4.0 or higher!
Version 2.0.0 (

Major

)
released on 24 Dec 2020, 1 modification
New features
Completely revised version with meals and category design update.
Version 1.1.0 (

Minor

)
released on 17 Sep 2020, 2 modifications
New features
- Integration into new component to work in unified admin system with improved context help.
Updates
- Updated language constants to match new concept.