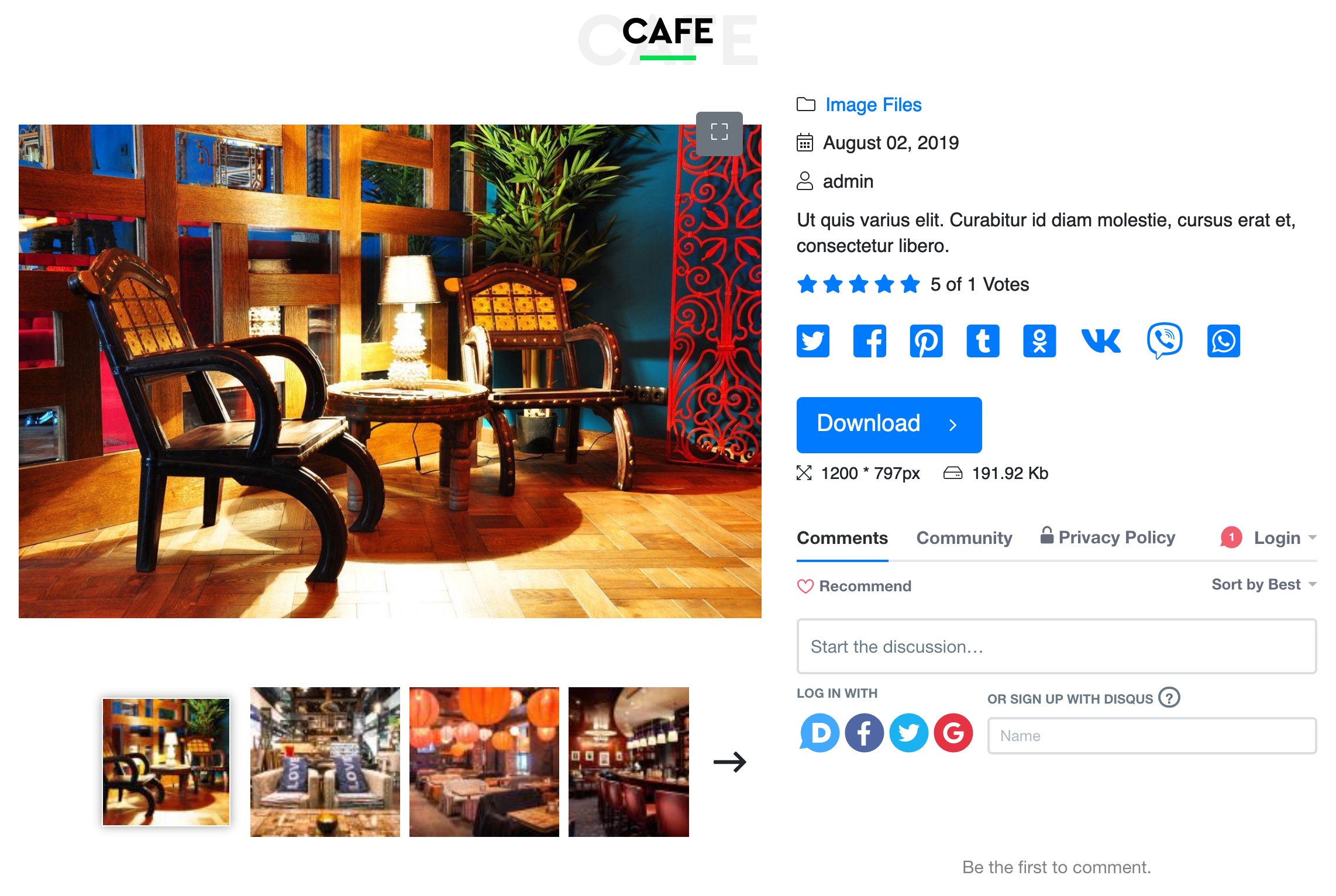 A single file page view with all available parameters.
Select a file
Select a file to display its parameters and options with a veried range of settings.
Add-ons enabled
A list of installed add-ons that can be configured on each menu item individually. A list will be hidden, if FW Gallery global setting Add-ons layout settings is set to Hide (which is a default option).