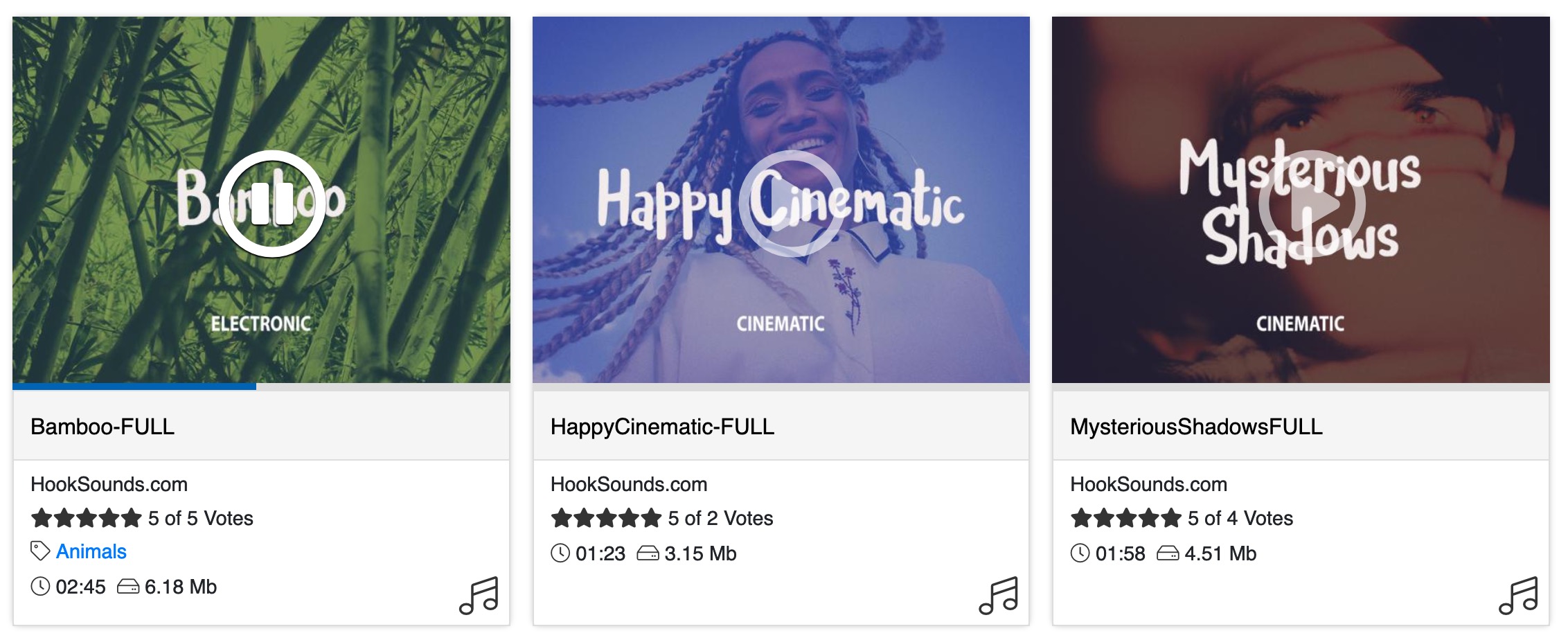 Allows adding MP3, WAV, OGG, ACC files to categories and mix them with the others.
File Add/Edit
File parameters and description.
Audio file Section
FWG Audio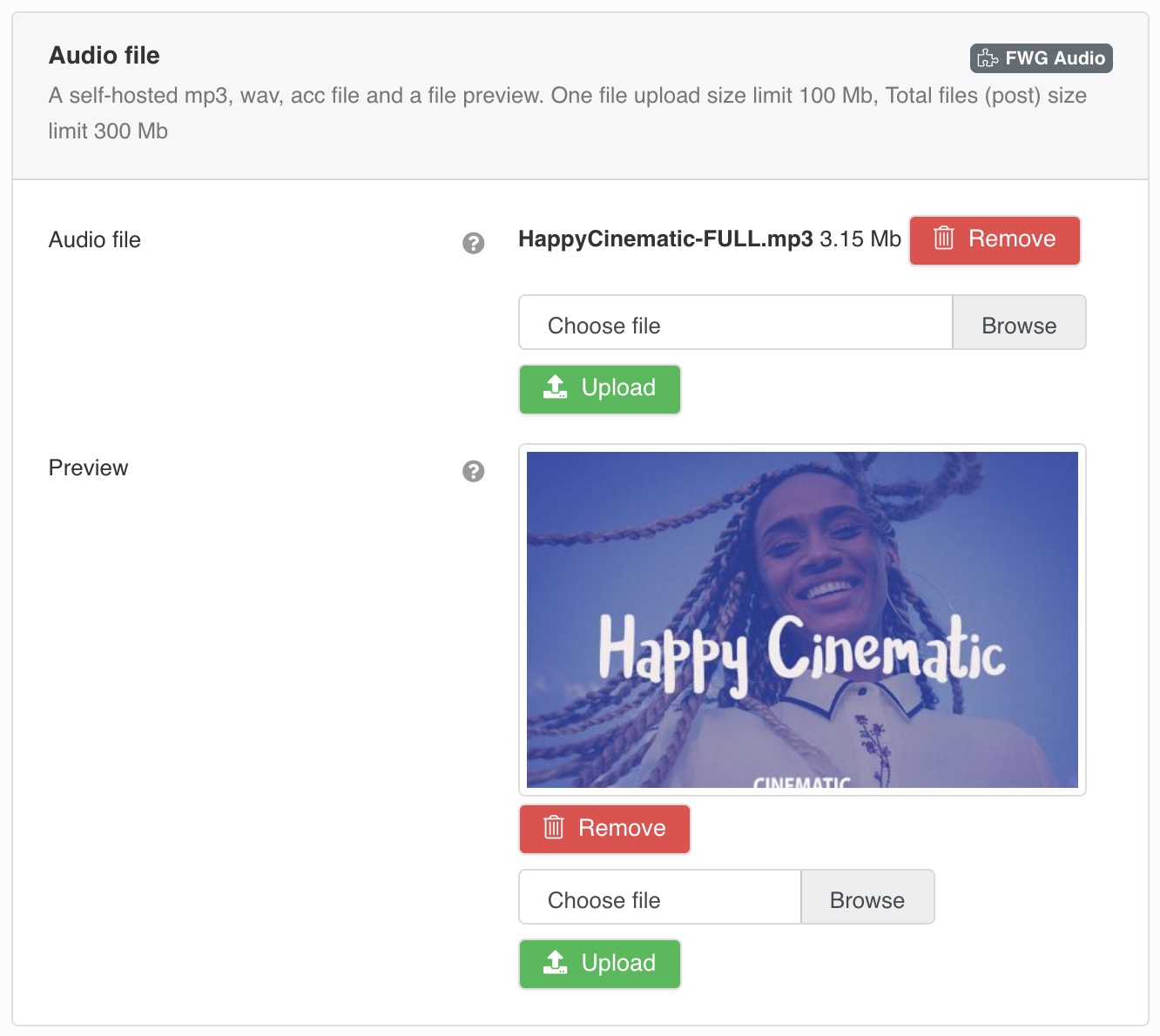 A self-hosted mp3, wav, acc file and a file preview.
Audio file
Self-hosted mp3, wav, acc audio file that will be uploaded to a server and played from it.
Preview
An audio preview image that represents audio content.
Audio file info Section
FWG Audio

Audio file duration. Info is loaded automatically when file is uploaded.
Duration
An audio length in hours:minutes:seconds format.