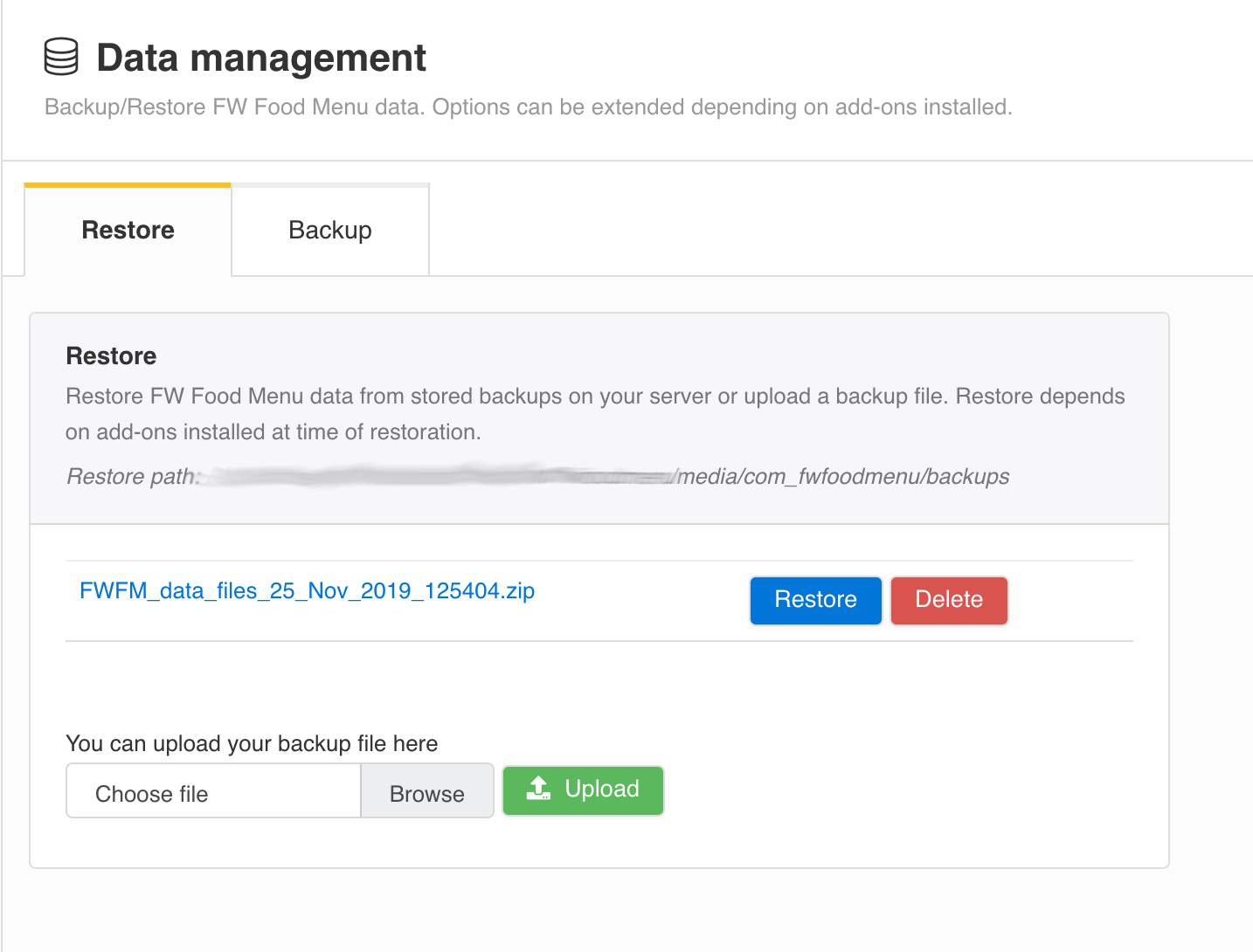 Backup
/
Restore
FW Food Menu
data. Options can be extended depending on
add-ons
installed.
Located in Admin Main Menu -> Components -> FW Food Menu -> Data Management
Restore Tab
Restore
Restore FW Food Menu data from stored backups on your server or upload a backup file. Restore depends on add-ons installed at time of restoration.
Backup Tab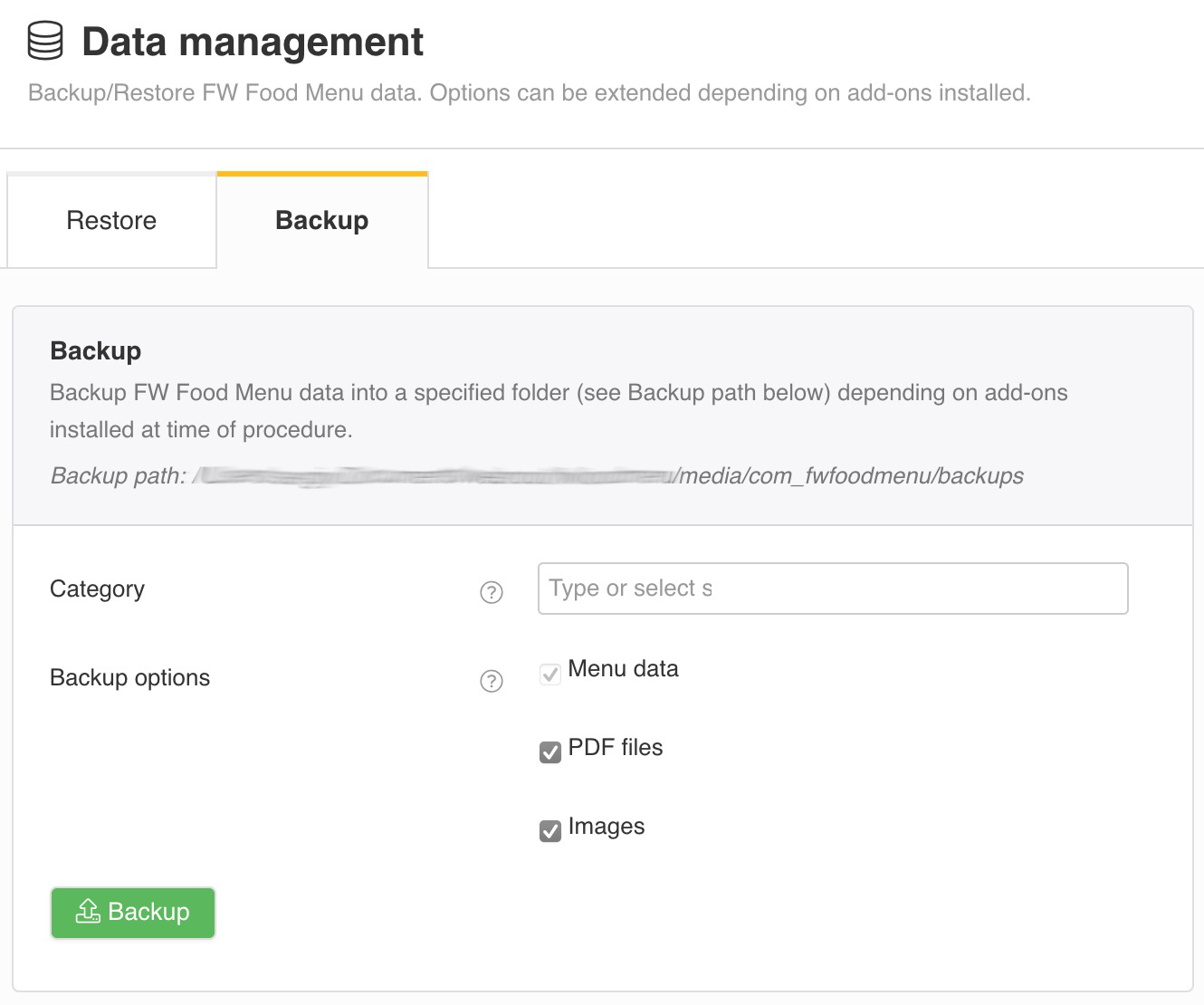 Backup
Backup FW Food Menu data into a specified folder (see Backup path below) depending on add-ons installed at time of procedure.
Category
Select a category to backup a certain category or leave empty to backup all categories.
Backup options
Choose options you need to backup. Options can be extended with add-ons installed.