A set of promo design or text badges (depending on configuration) that allow to make a meal stand out. Meal of the day, Special, New and Recommended options are available. This options canbe used to create a separate page with all meals from different categories shown all together. Designs may have special styling for promo text bages.
Release date:
17 September 2020
All Features
Meal promo design
Meal of the day, New, Recommended meal design and Special offers for any item.
FWFM Promo
Product Change Log
Version 1.1.0 (

Minor

)
released on 17 Sep 2020, 4 modifications
New features
- Integration into new component to work in unified admin system with improved context help.
Updates
- Updated language constants to match new concept.
- Updated Admin design styles for layout consistency.
- Hover options for Admin parameters explaining the need and options.
Version 1.0.1 (

Maintenance

)
released on 11 Aug 2020, 1 modification
Bugfixes
Fixed a bug with background meals images reported by our customer.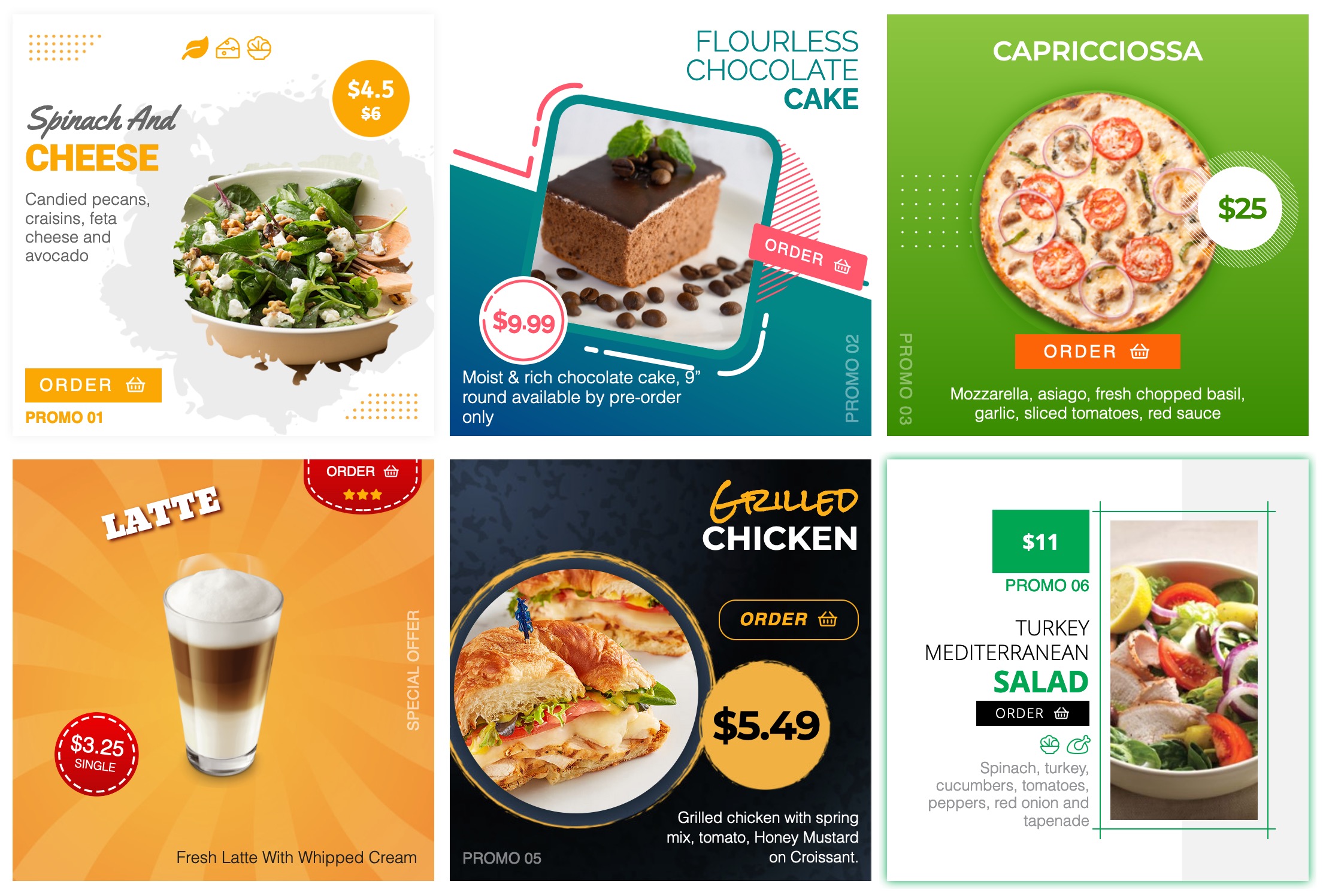 A single meal promo block adjusted with a max size, easily designed with one out of the box designs and tuned with a special promo label. Promo block may be added everywhere where a module can be placed - in a module position or inside an article. Key part of the block is a meal image, so make sure you add images for promo meals at least. Other elements like FWFM Order Online (Order button), FWFM Prices & Discounts (price label and discount) and FWFM Meal Badges add-ons will appear on promo block if available.
Meal
Select one of available meals from FW Food Menu to display as a separate promo block with its own design anywhere on a website.
Size, px
A size of a promo block in pixels. Define a maximum size in pixels between 250px and 500px to fit into area where it should appear. A block will shrink and adjust on mobile devices automatically.
Design
Promo comes with designs that will increase and update over time. Depending on a meal and elements used some design will work with with certain images better, depending on an image and elements used. Every design has specific meal title, image, price with a label (first only if several), description, meal badges and order button styles. Of course you can modify them yourself via CSS, but every design is a finished meal presentation.
Label
A short text on a promo block to add some extra info like "Meal of the day" or "Special". Make your meal stand out and specify why exactly selected meal is special for. If left empty will not show. Please note that every design has a Label in a different place. You can always see it on a preview.