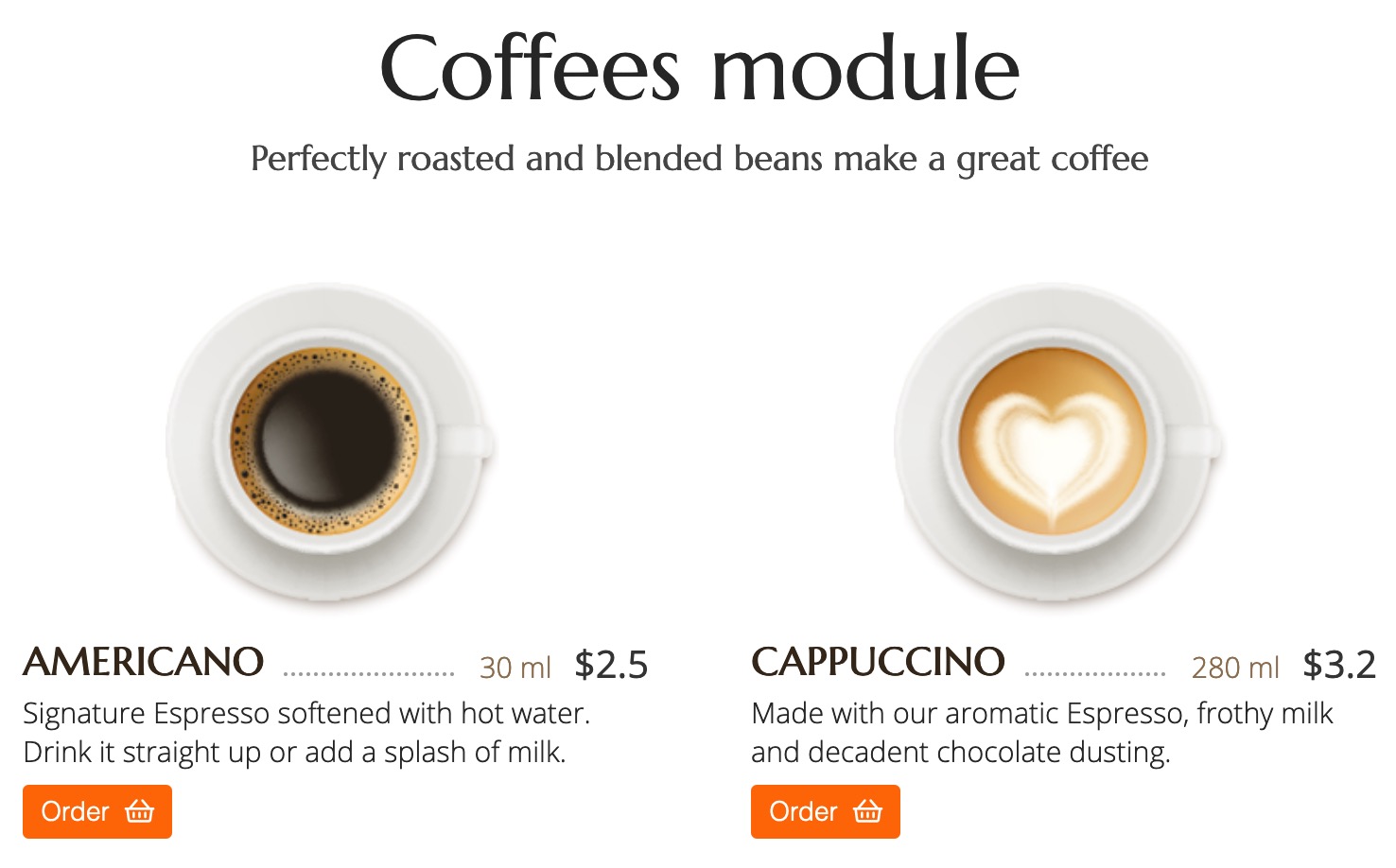 FWFM Meals Layout
module allows to show any selected category(ies) with its subcategories in any
Joomla!
template position (including article) within a selected layout.
Depending on add-ons installed following layouts can be set:
Standard - regular meals list layout,
Promo (FWFM Promo add-on) - layout that shows promo meals only,
Cascading grid (FWFM Cascading Grid add-on) - tab like layout that allows to show categories with their own designs in one page,
Order Online (FWFM Order Online add-on) - layout with search bar, category list and order total form to make an order online.
Select categories
Categories with its subcategories to be shown within selected layout.
Layout
Melas list design and placement on a page according to category and layout settings.
Standard
Standard (default) FW Food Menu meal layout.
Cascading
A Tab like layout with selected categories with their own design and layout setting. It also has a Carousel option to have categories titles listed in a row and scroll on hover. Carousel option may work and look better for categories with images and a short description text.
Order Online
A meal menu page with category list, search bar, order total form according to FWFM Order Online settings.