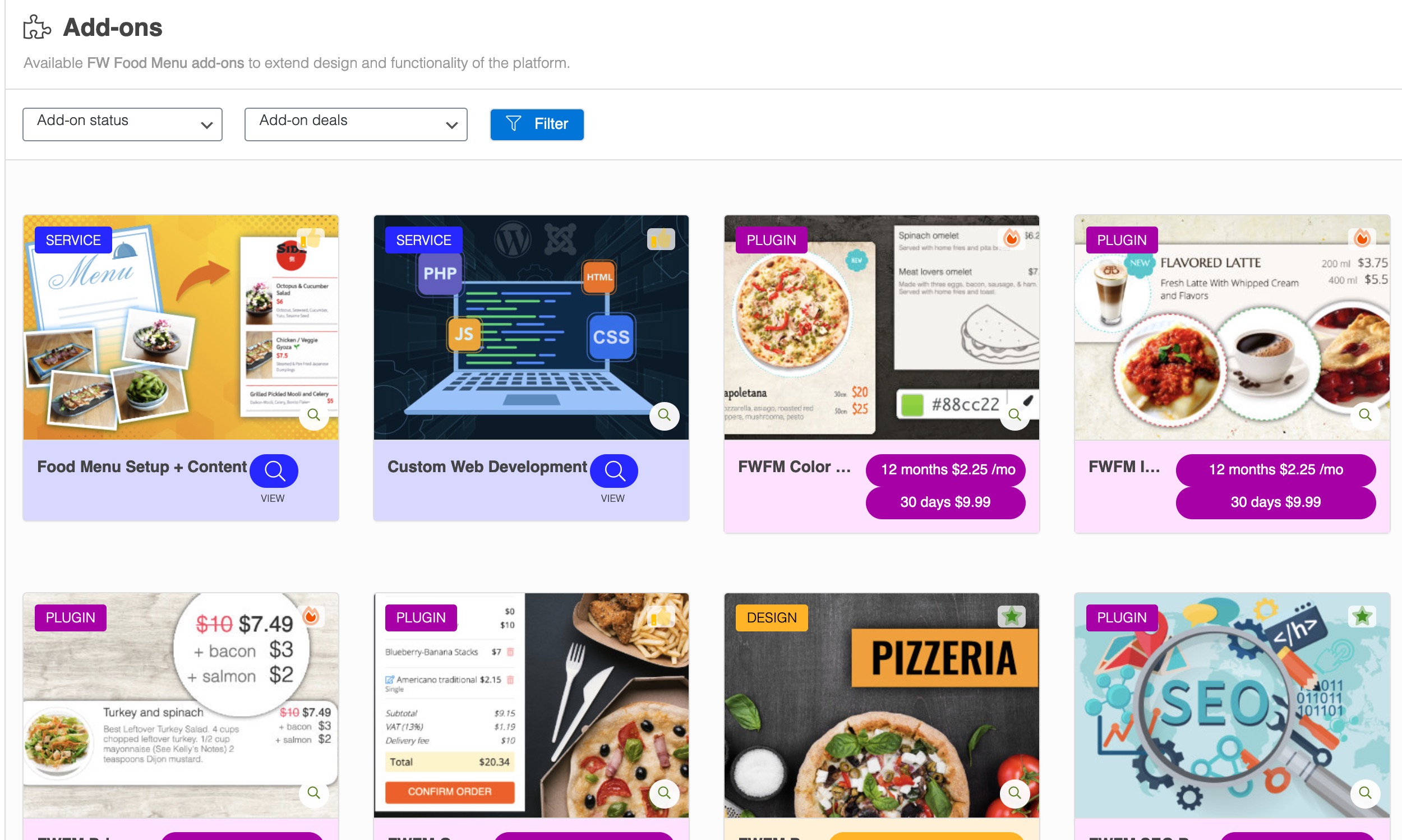 Available
FW Food Menu
add-ons
to extend design and functionality of the platform.
Located in WP Admin -> Menu Sidebar -> FW Food Menu -> Add-ons
Filter panel
Filter panel contains fields, which users interact with to filter the data displayed
Add-on status
There are different criteria for add-ons statuses like price, installation status and available updates.
Add-on deals
Shows availabe deals and allows to filter by pack to find the best deal and save on purchase.