FW Gallery is a free product with no limits in number of categories or files. You can always find the latest version on our website at FW Gallery product page . Take your time to explore the product page as it contains a lot of helpful information and deals.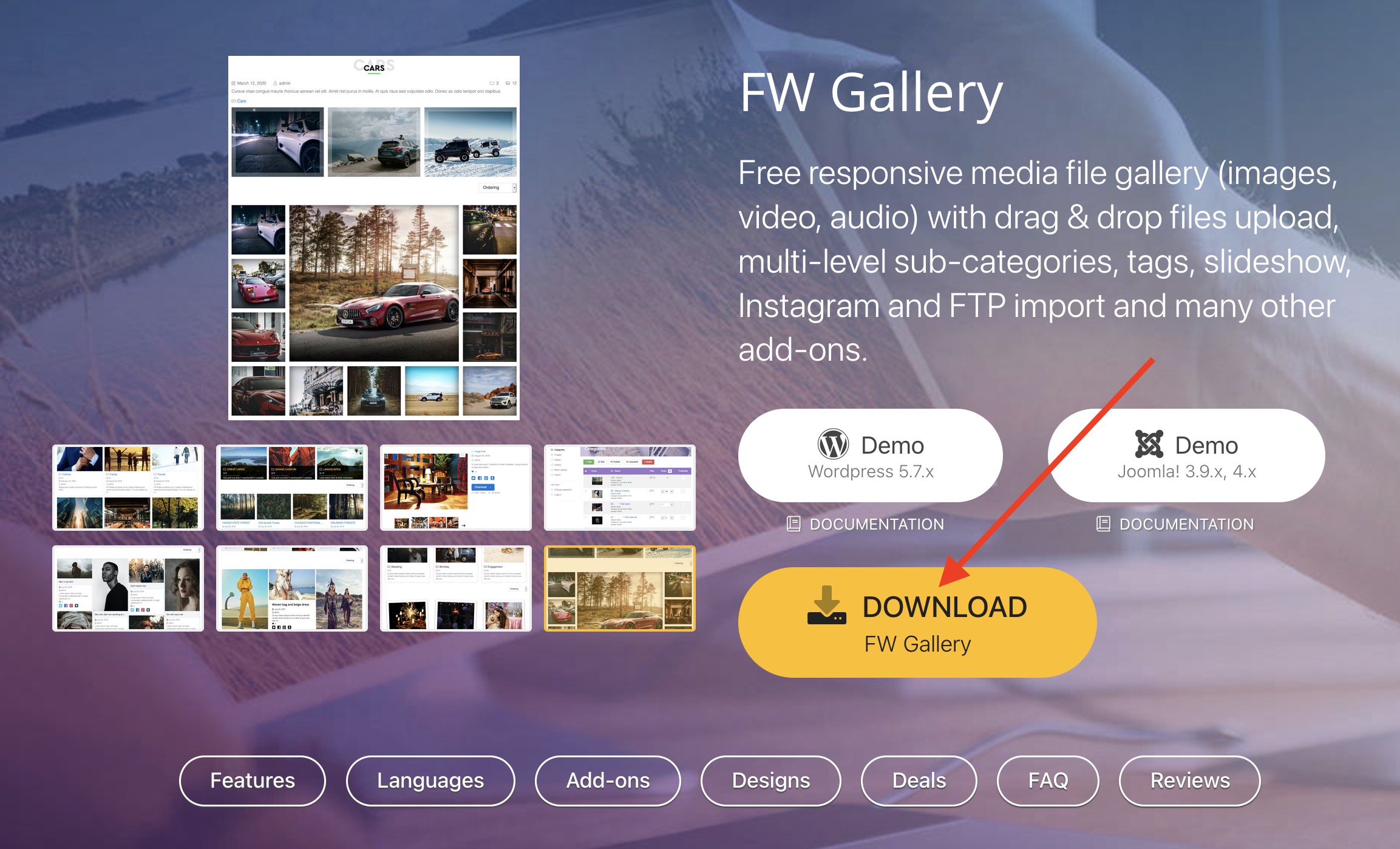 Find a big yellow Download button and hit it. If you are on the top of the page, you will be taken to a download section, and you will need to hit Download button one more time. The same yellow big button.

In Download Details section on the download page you will see product info, a list of free add-ons that come with the product on the right and a link to Terms & Conditions.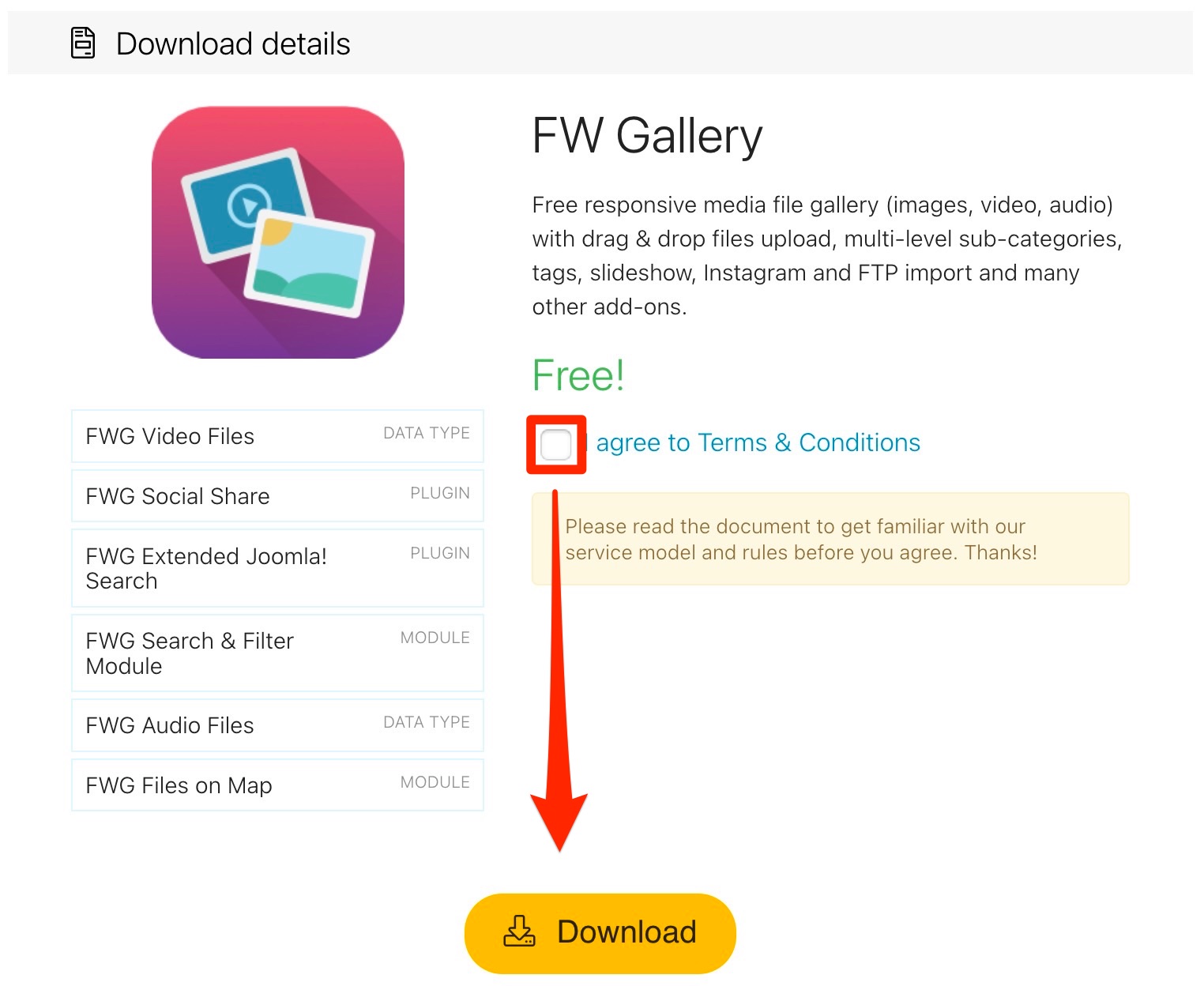 After clicking the final big yellow download button, you will be able to download a file and store it on your local computer.
Download complete! Now you have an installation ZIP archive file on your computer. Let's move on to installation.