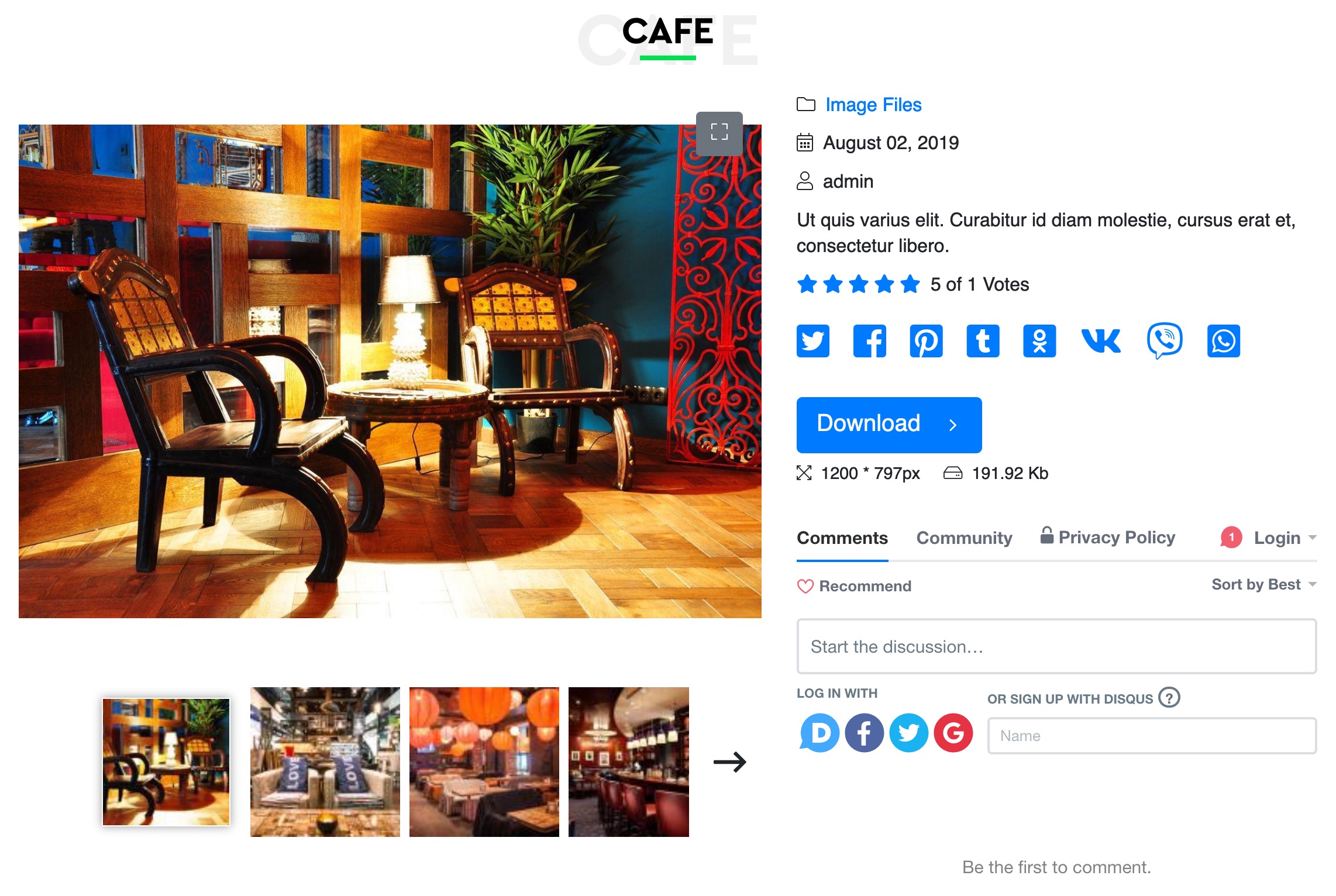 Single file layout shows a single file with various design and functional elements set in parent Category settings. This layout can be used as some type of slideshow, if category thumbnail preview is enabled. It would allow quick category browsing with a selected file set as the starting point.
... file_id or file
Set a file by its ID using file_id parameter or by name using file parameter.
Options: file ID or file name.