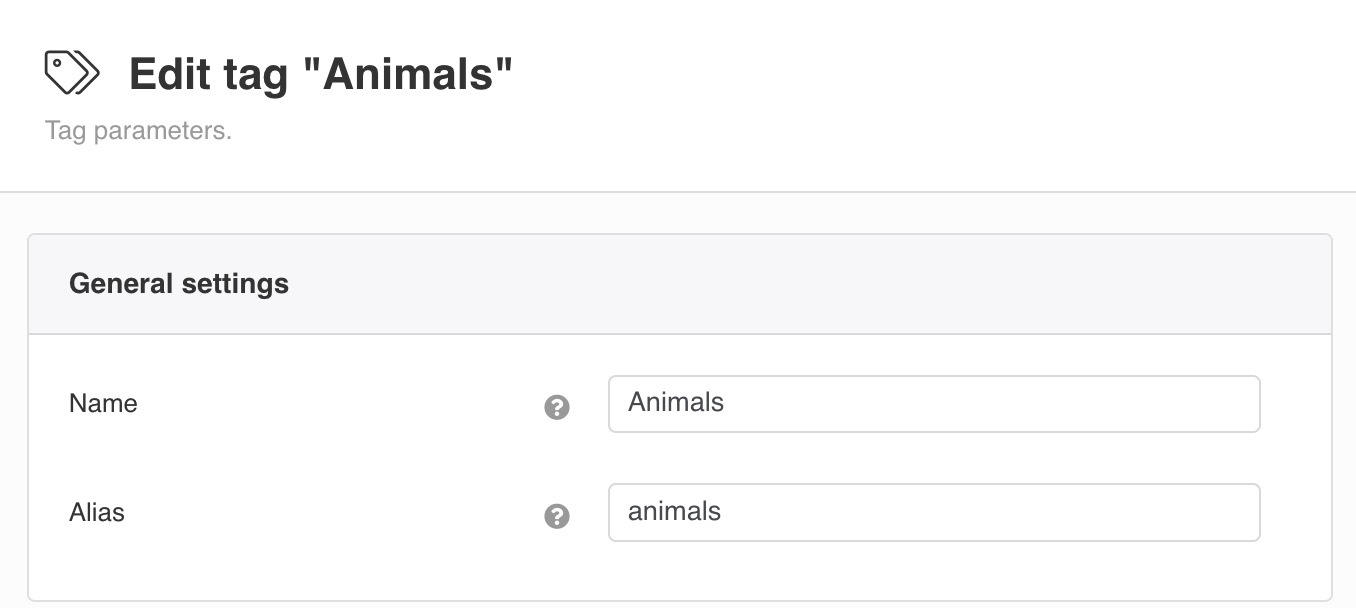 Tag parameters.
Toolbar

Action buttons available for items selected in the list below.
Buttons
Save
Save tag parameters and remain on edit form. Helpful when you try different parameters and check changes on a front-end.
Save & Close
Save tag parameters and close edit form going back to Tags list.
Cancel
Dismiss all changes and close edit form.
General settings Section
Name
Tag UTF8 text name. Any language can be used.
Alias
Tag representation in URL. Helpful for non-latin languages to make sure it is properly reflected in a URL when tage is clicked on a front-end.